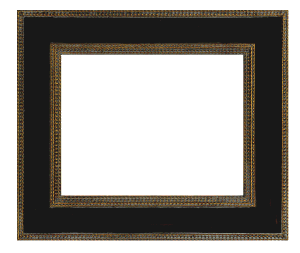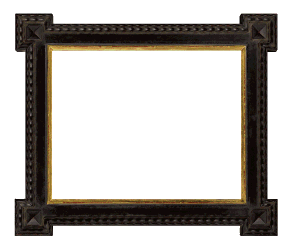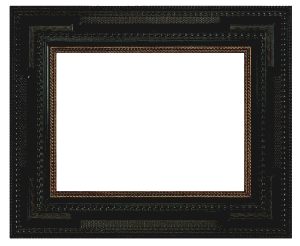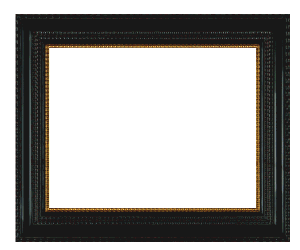 © 2012 - The Gilded Lily, LLC - All rights reserved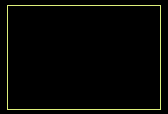 AMERICAN
Prior to 1850, American frames were heavily influenced by European design. After that time however, several important artists made their unique mark on American frame styles.
In the mid 1800's, the Hudson River School of painters became an influential group in the American art scene. Known for their incredible depictions of the newly opened West and America's wilderness in the Northeast, the Hudson River School frames were generally deeply carved, ornamented and gilded to create a grand presence.
During that same period, artist James McNeil Whistler had a significant impact on the art world. The Whistler style of frame has strong lines, but simpler with fewer embellishments than seen previously in American framing. These and others had significant impact on American frames.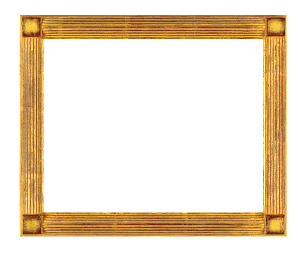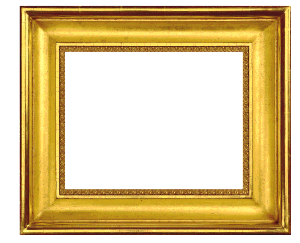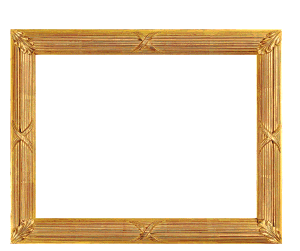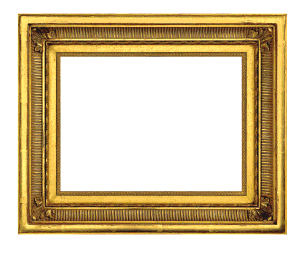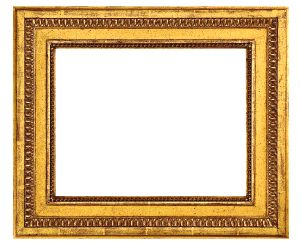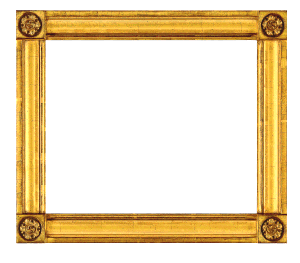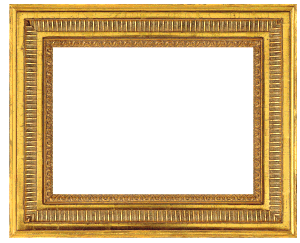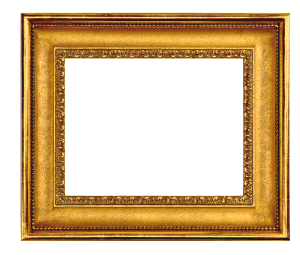 FRENCH
During the reign of Louis XV, interior decoration, including frame design, came to the forefront. The styles of the time reflected more curves and circles replicating scrollwork and swags used in interior design and artwork.
When Louis XVI became King in 1774, his reign marked a return to the classics - the Neo-Classical period. Designs during this time became simpler, with straighter lines and more symmetry. Colors used were lighter in tone and ornamentation became more delicate.
Concerto's French collection frames authentically replicate the exquisite patterns and ornamentations of these various times. The elegant gilding and soft patinas come together to bring you these fine finished corner frames with French style.






ITALIAN
In Italy, the church heavily influenced both architecture and interior design during the 15th-17th centuries. This period inspired important artists such as Boticelli, da Vinci, Michelangelo and Canaletto and continues to influence artists today.
Frame designs were largely based on the casetta style. Casseta panels were often ornamented and gilded with decorative techniques including sgraffito, pastiglia and carved patterns, often originating from cathedrals or historic Greek designs.
These frames reflect some of the most authentic characteristics of classic Italian style.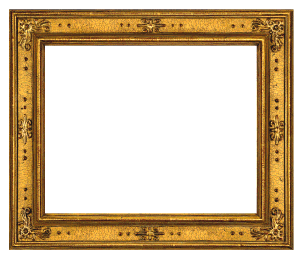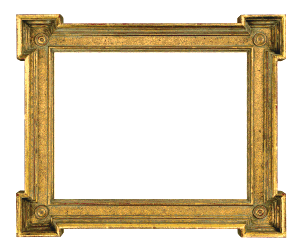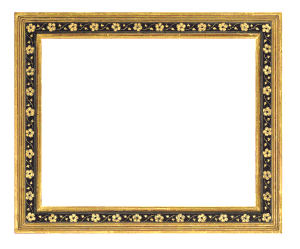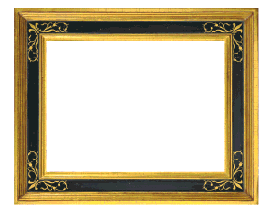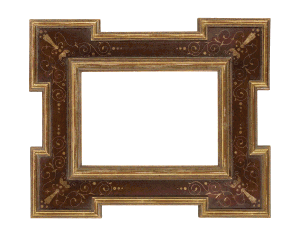 DUTCH
The Dutch were among the first people to trade in exotic woods and incorporate the beauty of natural grain patterns into decorative items; foremost was the use of ebony. They were highly influenced by machine made patterns in the latter half of the 17th century. During this time, the ripple pattern, which is so often associated with Dutch style, began to be carved into thin ornamental strips and used as embellishments.
Another characteristic were the dark painted finishes often used to simulate the darker woods. Important works of art by Rembrandt, Vermeer, and Van Dyk would likely be placed in frames with this masterful deep finish.





Historically Accurate, Finished Corner, Gilded Artisan Frames

SPANISH
Spain's long history has produced innumerable influences on art and architecture such as renowned artist Diego Velazquez and Francisco Jose de Goya. The bold style and dramatic scenes painted by Goya and the exquisite landscapes and life-like portraits painted by Velazquez eloquently reflect Spain's mark on the art world.
Frames produced in Spain during the 17th century had many similar influences to those created in Italy, though they tended to have more deeply carved patterns and higher contrast finishes. These bold designs were primarily gilded and exuded an opulence reflective of the era.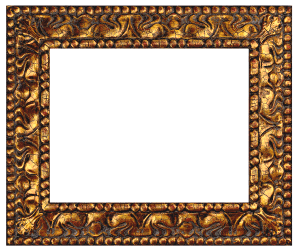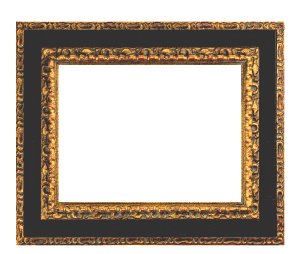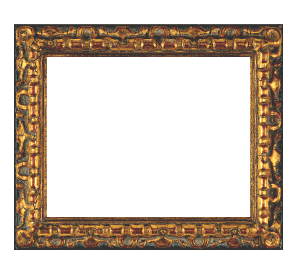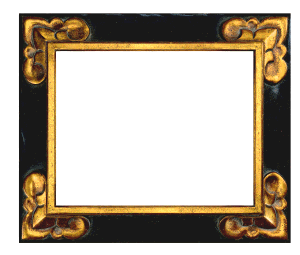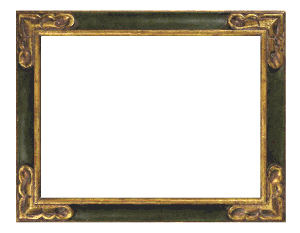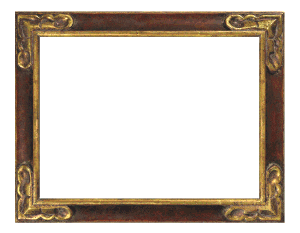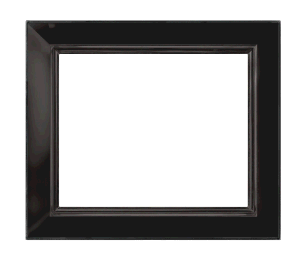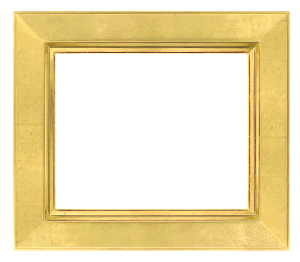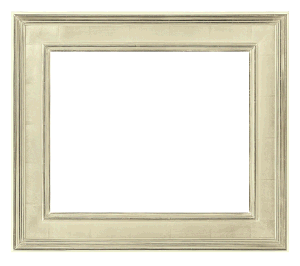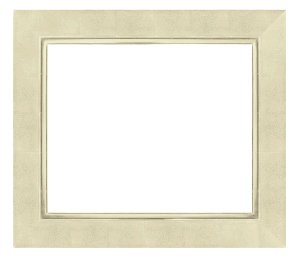 CONTEMPORARY
Contemporary or "modern" refers to a period from the 1860's through today and is used to describe the style and ideology of art produced during this era. Our perceptions of not only art, but how it should be presented, changed. The art of Picasso, Braque, Rouault, Matisse, Duchamp, Chagall, Kandinsky and their contemporaries necessitated new frame styles to complement their art.
Designs with clean modern lines, influenced by the Brauhaus architecture of the time, proved an effective way to showcase modern art. This style is captured with unadorned simple forms and elegant style utilizing the deep luster of gold and white gold with rich clay undertones creating the perfect harmony between frame and modern works of art.